Hi, there!  I'm Danielle, a health coach dedicated to teaching women how to eat well and live well, finding health and wellness through a diet filled with real, whole, nutrient-dense food.
My husband has a full schedule, and our four kids keep us on our toes with their homework and after-school activities. Which means I know what it's like to have more to-do's on your list than time in your day, especially when you spend a lot of your evenings in the car shuttling people around.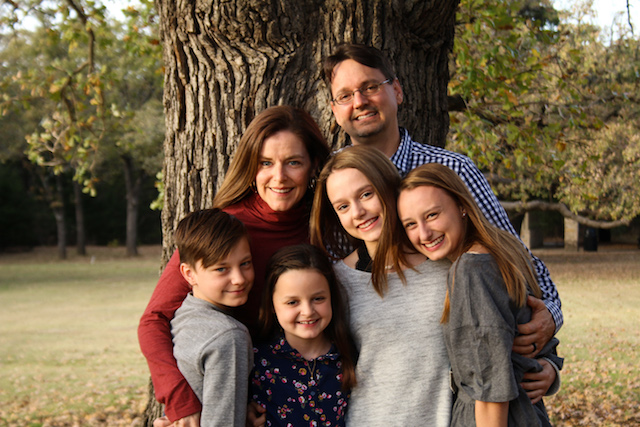 For years I ate the standard American diet…..the healthy version, full of low-fat dairy, lots of whole grains, believing every health claim on food packaging, and counting every calorie.
Guess what?  I felt terrible:  bloated, crabby, and exhausted, with embarrassing break-outs and inconvenient digestive issues.
Clearly this wasn't working for me, so I started experimenting, eliminating some foods for awhile then adding them back in, taking note of how my body reacted.  I learned how to cook more food from scratch, ditching packaged convenience foods, adding in more fresh vegetables, and then became a pro at prepping food ahead of time to save time during the witching hours of my busy evenings.
And I started feeling better:  my energy levels were more consistent, my skin cleared up, and my stomach issues all but disappeared.
It's been a journey, but we've found a balance in our home, eating a mostly whole-foods diet that makes us feel good and look good.  Kids are kids, so flexibility is key, but even they have begun to learn that what they eat affects how they feel…..which is a life-long skill and habit that will serve them well.
My new-found knowledge and experience led me to become a Certified Holistic Health Coach (IIN) and a Precision Nutrition Level 1 Coach. Through my education and personal experience, I've realized that nutrition is not one-size-fits-all, and I enjoy working with women to understand their unique dietary needs and develop a plan to create life-long habits for health and wellness.
A few fun things about me:  I love to read, and am trying to step away from the food blogs and get back to reading more real books.  A simple bullet journal makes my heart happy.  I'm pretty good with a bit of yarn and a crochet hook.  And I love, love, love a good afternoon nap on a rainy day.
Thanks for stopping by!
Danielle