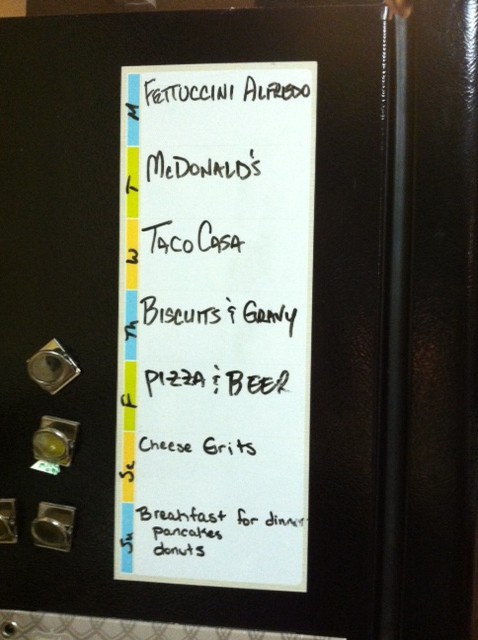 Some friends were over a few nights ago and were kind enough to plan my menu for the week.  Aren't they funny?
Little did they know I'd accept this as a bit of challenge, and I will actually be following the menu, though in a more real-food way.
Since I eat very few grains and/or dairy, some of these will be challenging.  However, I've done my research and come up with some hopefully acceptable recipes to try out this week.
Wish me luck……and say a prayer for my family.  Tonight's recipe just might be the most difficult to sell at the dinner table!