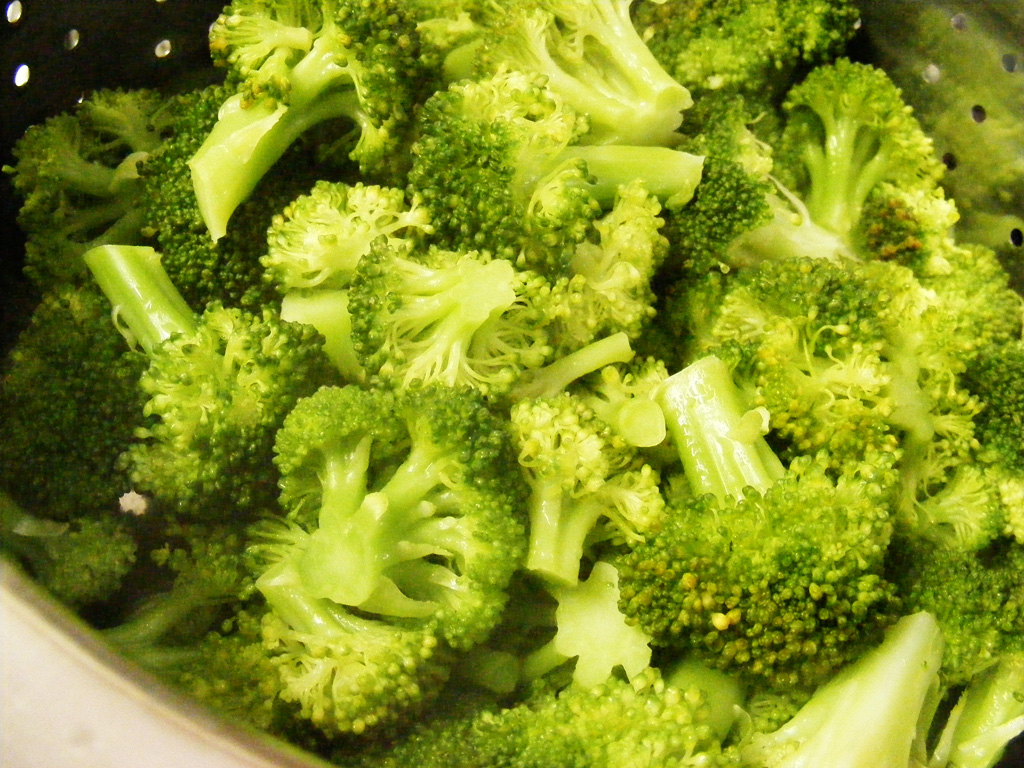 Or, as my youngest would call it: STEAMED UP BROCCOLI!!!! Yes, she yells it as loud as she can with a big grin on her face, because it is by far her favorite veggie side dish.
Here's what you need for the broccoli:
1-2 bunches of fresh broccoli (enough to feed your family….I use 2 bunches for my family of 6)
salt to taste
large pot
steamer basket (like this one)
Instructions:
chop broccoli into florets
bring about 1 inch of water to a boil in large pot over high heat
place steamer basket into pot over boiling water and add broccoli florets
cover pot and lower heat to medium-high
steam 3 minutes for crisp-tender, or as long as 8-10 minutes for really tender
remove from heat, remove lid (carefully to avoid steam-burns) and transfer broccoli to a large bowl
From here, you have a few options. My family enjoys the broccoli lightly salted….simple and easy. I like a squeeze of lemon juice over mine. A bit of butter melted over the florets is yummy, as is a splash of balsamic vinegar.
If you are trying to sell your kids (or significant other) on broccoli, you might sprinkle some grated cheese over top (parmesan works well), but don't over-do it. The goal is for your kids to learn to like the broccoli, not for them to like a lot of cheese with a tiny taste of broccoli along with it.