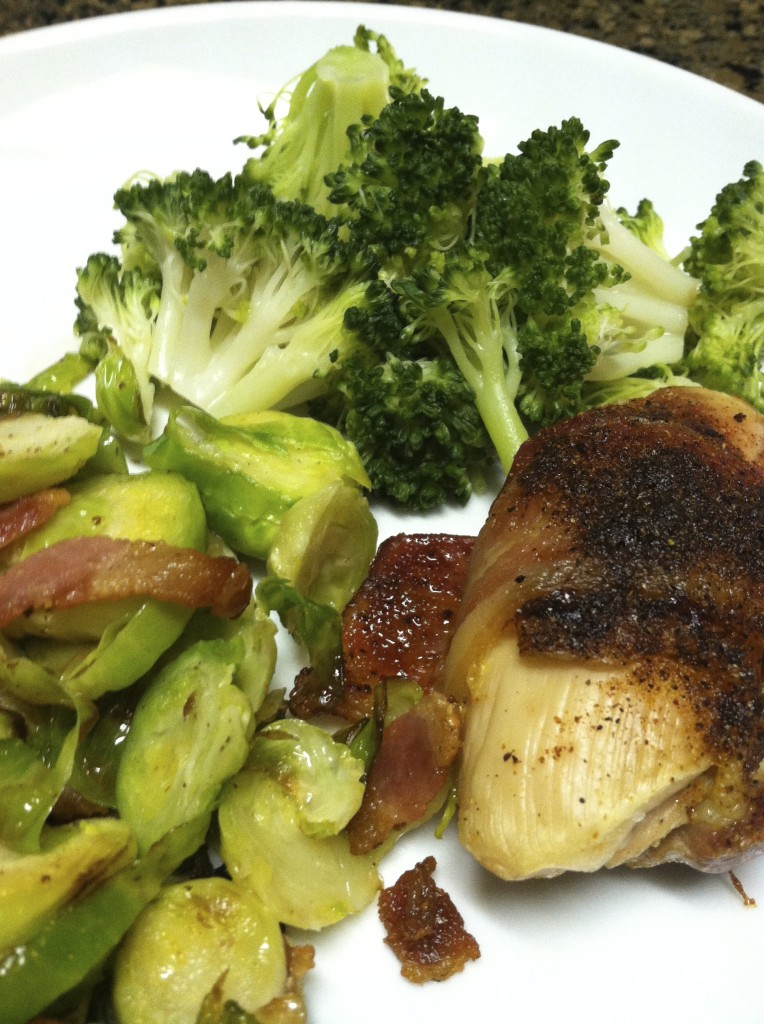 I love Brussels sprouts, like really really love them. I'd never tried them until a few years ago so I've been making up for lost time by making them often. At first my kids turned up their noses at them, but now they are accepted without much complaint……especially when I make the with bacon. Bacon makes everything better, am I right?
If you have never tried Brussels sprouts, you need to try these.
If you have tried Brussels sprouts and they weren't your favorite, you still need to try these.
I promise, sautéed Brussels sprouts with bacon are good. Really good. Try them. Please?
Ingredients:
Brussels sprouts (enough for your family, I make 1-2 pounds at a time for my family of 6)
4-6 pieces of bacon
bacon grease and/or olive oil
Instructions:
Cook the bacon, either roasting it in the oven, or dicing and cooking over low-medium heat in a large skillet on the stove until crispy
Meanwhile, trim then end off of each sprout, then peel off just the outer leaves.
Cut each sprout into quarters, unless they are very tiny, then just halve them. The goal is for all the sprouts to be roughly the same size.
When bacon is crispy, remove from skillet or cookie sheet and reserve 2 tablespoons of the bacon grease.
Heat bacon grease over medium-high heat in a large skillet. Add the sprouts and sauté, stirring often, until all sides are brown, about 8 minutes. If you don't have enough bacon grease add a bit of olive oil….you don't want the sprouts to stick to the pan.
Add bacon for another minute or two.
Serve immediately and enjoy!
Also pictured above: bacon-wrapped chicken and steamed broccoli