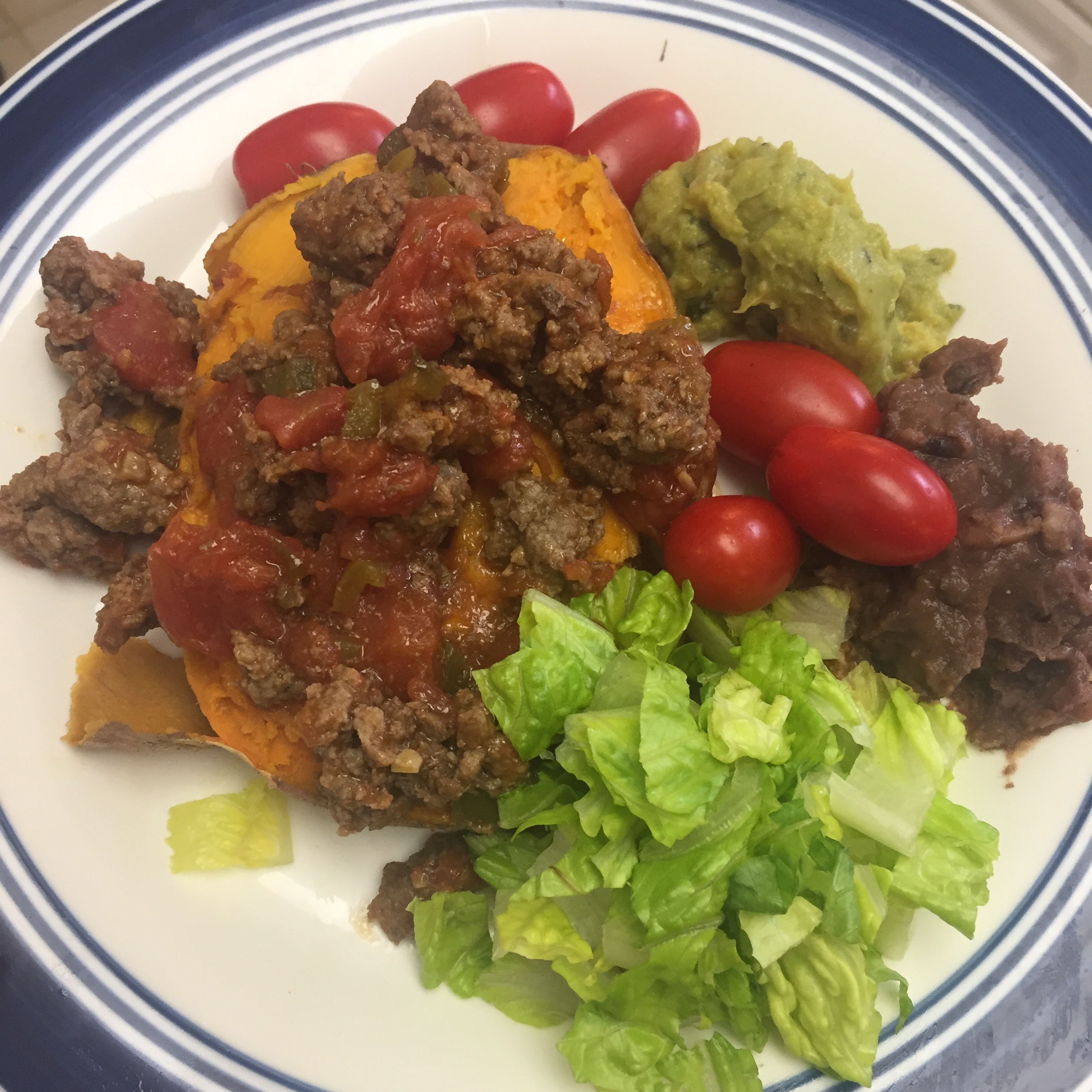 I threw this meal together while on vacation at the beach, and liked it so much it's going into my regular rotation.  It's simple and quick…especially if you cook the potatoes in the microwave or ahead of time in the oven, or even in the slow cooker.  Enjoy!
Stuffed Potatoes
4 medium russet or sweet potatoes
1 lb ground beef (can substitute ground chicken or turkey)
1-14oz can diced tomatoes, undrained
1-4oz can diced green chiles
1/2 cup favorite salsa
1 recipe taco seasoning
optional toppings:  guacamole, grated cheese, diced tomatoes, diced onions, shredded lettuce, refried beans
Directions:
1-Bake the potatoes (in the oven, in the microwave, or in the slow cooker—directions in this post).
2-Meanwhile, brown the ground beef in a large skillet until browned and cooked through.  Drain excess grease if necessary.
3-Add taco seasoning, diced tomatoes (undrained), green chiles, and salsa.
4-Mix well and simmer while prepping toppings.
5-When potatoes are finished cooking, slice open lengthwise and top with meat mixture and toppings.