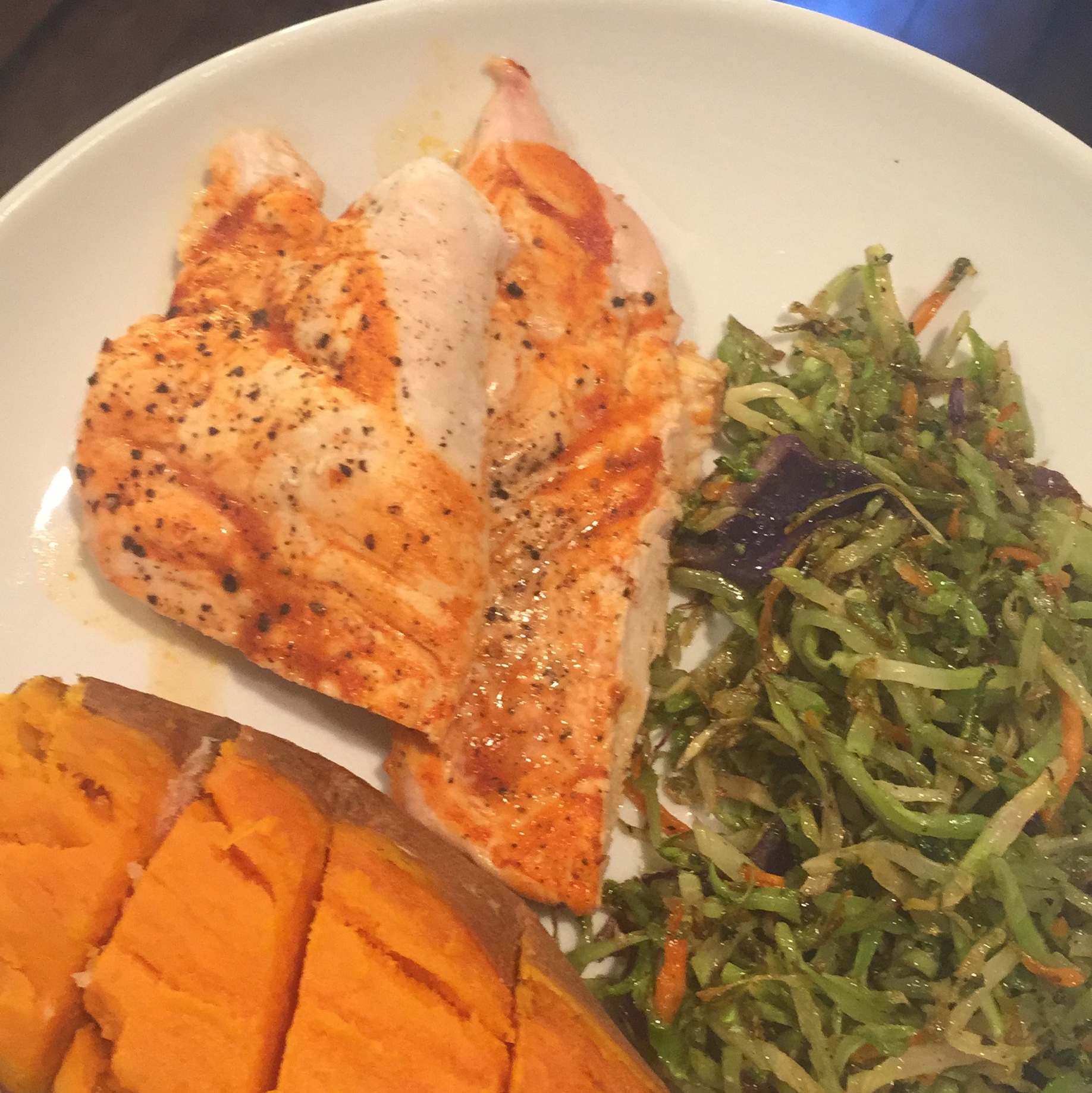 Add this to your list of quick and easy dinners—-the whole thing came together in 40 minutes!
1-Heat oven to 350 degrees.
2-Pound boneless, skinless chicken breasts with a meat mallet to 1/4 inch thick (place in a ziplock bag first, or between two pieces of plastic wrap)
3-Place chicken on a baking sheet lined with parchment paper or foil (if using foil, spray with a tiny bit of olive oil cooking spray first)
4-Drizzle your favorite hot sauce on each piece (I use Frank's Red Hot), turning to coat each side. Add salt and pepper to taste.
5-Place in oven and roast for 30 minutes or until cooked through (this is where the 1/4 inch thickness helps….if your chicken is thicker it will take longer to cook)
6-Cook the potatoes in the microwave (google it!)
7-Heat a large skillet over medium-high heat and add enough olive oil to just cover the bottom. When hot, add broccoli slaw to the pan, spreading it in an even layer. Let it sit for several minutes–you want it to brown and crisp up the bottom layer, like hash browns. After a few minutes, flip the slaw to crisp up the rest. It's finished when most of the slaw is brown and crispy. Add salt and pepper to taste. (I promise it tastes better than it looks—the crispier, the better!)
9-Serve and enjoy!