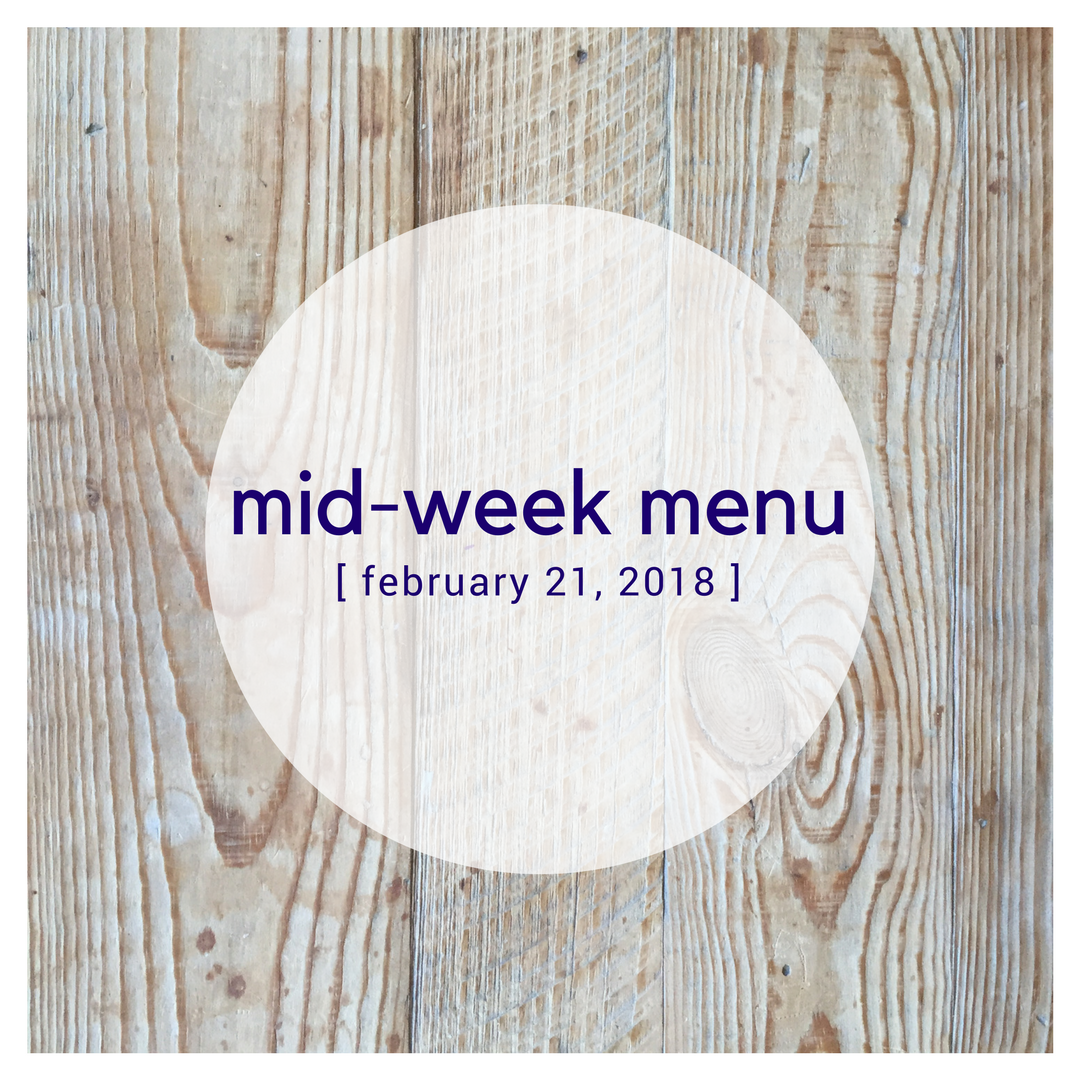 Monday:  out of town
Tuesday:  Tacos–brown 1.5 pounds ground beef, add chopped peppers and onions, then 1/2 cup water and 4 tablespoons taco seasoning.
Wednesday:  Chicken Parmesan–similar to this, but skipping the flour/breading and wine.  Serving with spaghetti (pasta) and spaghetti (squash) and a salad.
Thursday:  BBQ Pork sliders–place 1 pork roast (2-3 pounds) in crockpot, cover with 1/2 bottle of BBQ sauce and 1/2 bottle of beer (can substitute 1/3 cup apple cider vinegar or chicken broth for beer).  Cook on low 8-10 hours, or on high 4-6.  Shred with fork and serve on slider buns, along with a side of roasted cabbage.
Friday:  Roast Chicken (in crockpot), mac and cheese (from this book), sautéed greens