Because I am participating in the Whole Life Challenge for the next eight weeks, all of my menus will be compliant with their Lifestyle nutrition level.  Any ingredients in the recipes I link to that are not compliant with be omitted or substituted.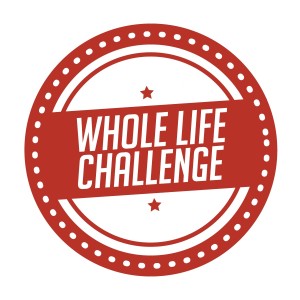 Monday:  Chicken Tacos, Corn Salad (a version of this)
Tuesday:  Pork Ragu, Mashed Cauliflower, Roasted Brussels Sprouts (like this)
Wednesday:  Cashew Beef Stir Fry, Roasted Cabbage (slicing the cabbage thinly, then will pull pieces apart like noodles)
Thursday:  Grill
On Sunday I'll be making the usual frittata for my breakfasts, or maybe some sweet potato hash, and chop up all the veggies I need for the week.
I'm leaving Friday, along with one of my daughters, and will be gone through Monday morning. To make things easier for my husband and the other three kiddos, I'll make a batch of taco meat (browned ground beef with taco seasoning), as well as stock up on eggs, veggies and fruit before I go.