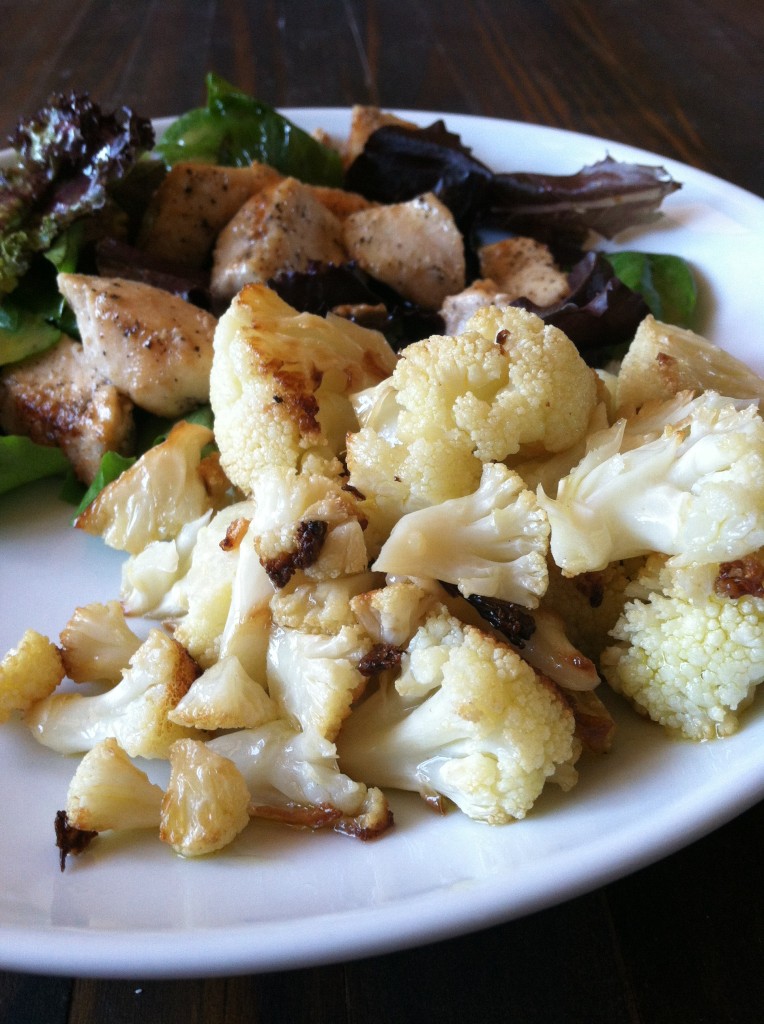 Roasted cauliflower is one of my favorites….easy, little prep time, and a pretty mild flavor which results in minimal protests from my kids. Give it a try!
Ingredients:
1 or 2 heads of cauliflower (I usually make 2 heads for my family of 6, which leaves me with some leftovers)
1-2 tablespoons olive oil
salt
Instructions:
Preheat oven to 425 degrees.
Chop cauliflower into florets, trying to keep them all about the same size.
Spread florets into a single layer in a 9×13 baking dish, or onto baking sheet covered with parchment paper (if making 2 heads you'll need two dishes/sheets).
Drizzle 1-2 tablespoons of olive oil over florets, then gently toss to coat. You want a light coating of oil, not a heavy layer.
Place in oven on middle rack, and roast 15 minutes.
Remove from oven, toss gently, then return to oven and roast another 10-15 minutes, or until tender and some surfaces are brown and crispy.
Remove from oven, salt to taste and serve.
I like quite a bit of crispy brown on my cauliflower….that caramelized flavor really helps win over the kids as well.
A squeeze of lemon or a sprinkle of parmesan cheese is also yummy.
Also pictured: Chicken Bites, a green salad and this vinaigrette