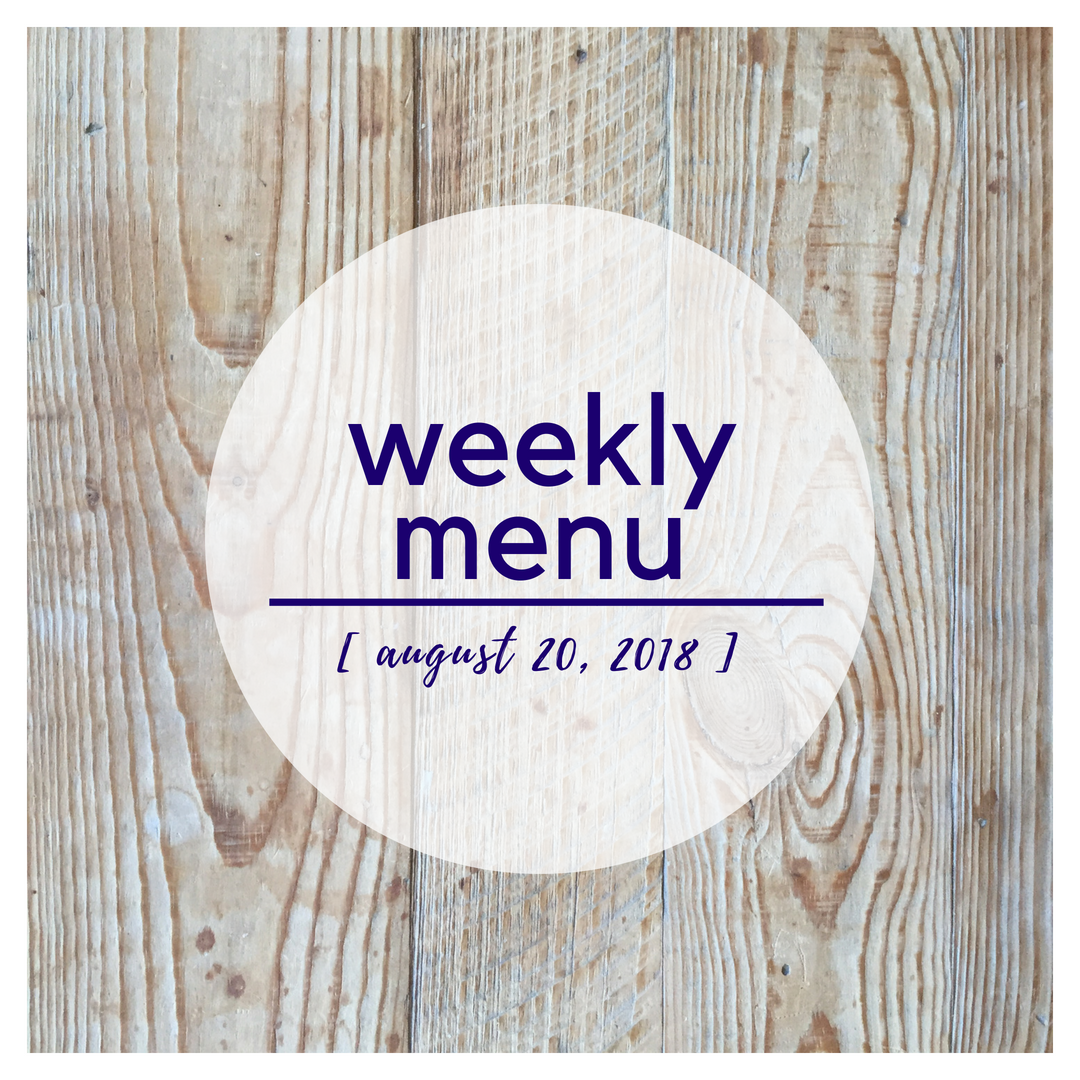 Monday:  Spinach Lasagna (from this book), Caesar Salad
Tuesday:  Spaghetti and Meatballs (pasta and zoodles, frozen meatballs, marinara), Steamed Broccoli
Wednesday:  Easy Chili, Salad
Thursday:  Sausage and Brussels Sprouts
Friday:  Tacos
Notes:
#1-I'm loving 100 Days of Real Food:  On a Budget, a new cookbook with simple meals made with budget-friendly real-food ingredients….I wanted to try several of the recipes this week but decided to hold off since this is the first week of school and the kids will be wiped out from all the back-to-school activity.  The lasagna should go over well, and I filled the rest of the week with family favorites.
#2-For the zoodles, make zoodles with a spiralizer (or buy pre-spiralized zoodles) and toss with hot marinara sauce (this will make al dente zoodles).  For softer zoodles, heat a tablespoon of oil in large skillet and sauté zoodles a few minutes or until soft, then top with sauce.
#3-I'll be making a double batch of the Easy Chili in order to have leftovers for lunches the rest of the week.  Wednesday night is a bit crazy with some parent meetings and other activities, so I'll be making the chili in the morning and keeping on the low/warm setting in my slow-cooker….we'll be eating in stages and this way everyone gets a hot meal.
#4-My dad is staying with my kids Friday night while my husband and I are out of town.  I'll make the tacos (ground beef with taco seasoning) before I leave….my dad and kids can simply reheat when ready to eat dinner.